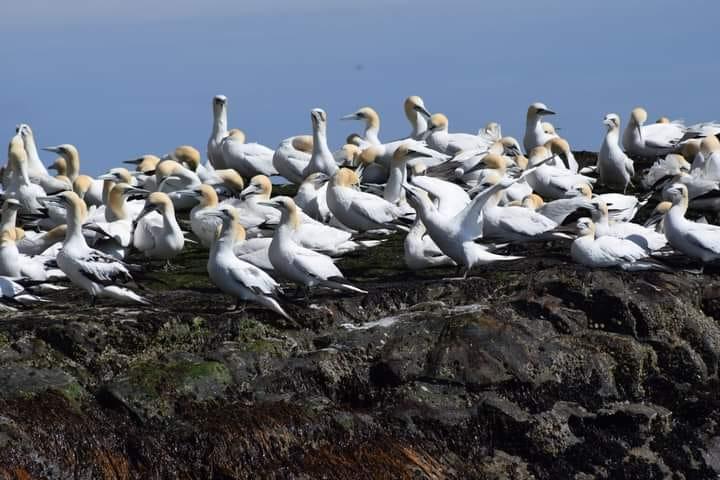 A small group within a colony of over 20,000 northern gannets that line the cliffs of Noss each summer. We absolutely adore our season and showing all our passengers these beautiful blue-eyed seabirds at really close range on our 4-Star Seabirds-and-Seals tours.
We are making preparations for our 2021 season and now taking online bookings! We look forward to welcoming you on-board 'Seabird'.
Watch this space for many more blogs as the seasons progresses.
@promoteshetland @nossboat @shetlandwildlife